Testimonials
We love to hear from you. This is what some of our customers have said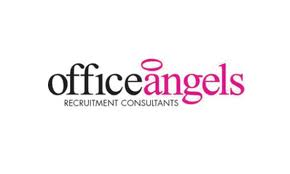 I have used AMb Travel for many years for both business and in a personal capacity and have been exceptionally happy with your professional service. A helpful person at the end of the phone quickly confirms our requirements and will often make helpful suggestions to improve our plans. The vehicles arrive in pristine condition as do the courteous drivers, and nothing has ever been too much trouble over the years. I rest assured when my travel is booked with AMB will arrive on time. Thanks again for an excellent service, I have no hesitation in recommending your services.
Helana Barnes, Branch Manager - Office Angels, Ashford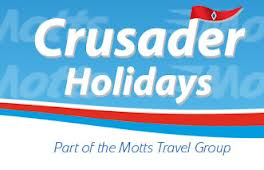 For the past 15 years Crusader Holidays have enjoyed a productive working arrangement with AMb Travel, who supply luxury executive coaches, with experienced professional tour drivers, to operate our tours, to our very high standards. They also provide us with high class mini coaches to transfer our customers to and from our interchanges .
The vehicles they use on our behalf are immaculately turned out and the drivers are smart, helpful and flexible.
I am always impressed with the professional attitude of the AMb Travel office staff who will do everything in their power to accommodate our requests, even at short notice.
Whenever Crusader Holidays need to hire a company to operate on our behalf - AMb Travel are our first choice.
Michael Davis, Operations Manager - Crusader Holidays



We have been working with the team at AMb Travel for several years.
Our event transport is always efficiently organised and reasonably priced, the team are professional, very experienced and always make sure everything runs smoothly.
Mark Christie - Positive Solutions



I just wanted to let you know how impressed I have been with all my dealings with your company, right from the start with my initial enquiry. The coach turned up early and we were able to leave sooner than we expected. Your driver was extremely pleasant and obliging – which is not always the case on school trips – and helped to make the day the success it was. It's just a pity you had no control over the weather! I will certainly be using your company again and have already recommended you to several of my colleagues.
Heather Smith - Highworth Grammer School


Just a quick note to thank you for your assistance with our recent route visits.
We also wanted to let you know how grateful we were to have Ken and Dave as drivers on both days. They were both very professional and helpful at all times and a pleasure to spend the day with.
Ms Katie Johnson


We recently used your company for the first time on our recent week long trip to Dinan in France and I would like to say how efficient your company proved to be. In particular, your driver Manuel was extremely helpful, courteous and highly professional and nothing was too much trouble for him, he was always willing to accommodate our needs.
Saint Ronan's School, Hawkhurst


Just a note to say a big thank you to you and your driver. Both he and the vehicle were immaculately turned out. We all had a great day which was helped by the fact that the minibus was on time and we got to Ascot without a hitch.
Chris Spall - Crisp Designed Ltd


I would like to thank AMb Travel for providing an excellent service with regards to our recent trip to Belgium. From my initial enquiry to the subsequent booking arrangements, your team made my job as group organiser so much easier. Our drivers Simon and Don were friendly and courteous and acted in a professional manner. Our group felt extremely safe and they worked closely with me to ensure our schedule was met. We will have no hesitation contacting you for our next trip.Until the next one......!
Mark Milligan - Dive Matters