Executive Cars & MPVs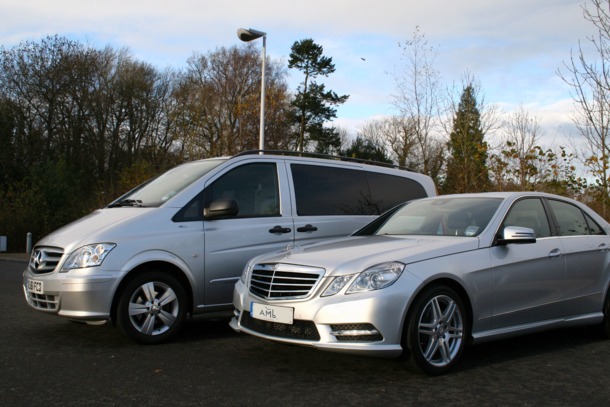 Luxury, safety and space
At AMb Travel it doesn't matter whether we are looking after two people or two thousand, all of our vehicles are specified carefully, with the latest features to guarantee the best possible travelling experience.
Our Mercedes chauffeur car fleet includes the legendary E class. Consistently voted the best executive saloon, our cars have the most legroom and luggage space in their class.
For even more luxury we offer the Mercedes S class, renowned for being one of the quietest cars in the world thanks to air suspension and double glazing, these vehicles are the ultimate way to relax, work, or just enjoy the journey, wherever your destination.
For up to 7 passengers our Mercedes MPV's are a perfect and cost effective way of transporting a small group, or clients with large amounts of luggage. Rear seats can be configured to conference style seating and the massive luggage space means that film crews, event management companies and businesses travelling to trade shows find these vehicles a luxurious and efficient solution.
Driven by our specially trained chauffeur drivers we make sure you or your group experience the AMb Travel difference from door to door.